The Team
Chris | Founder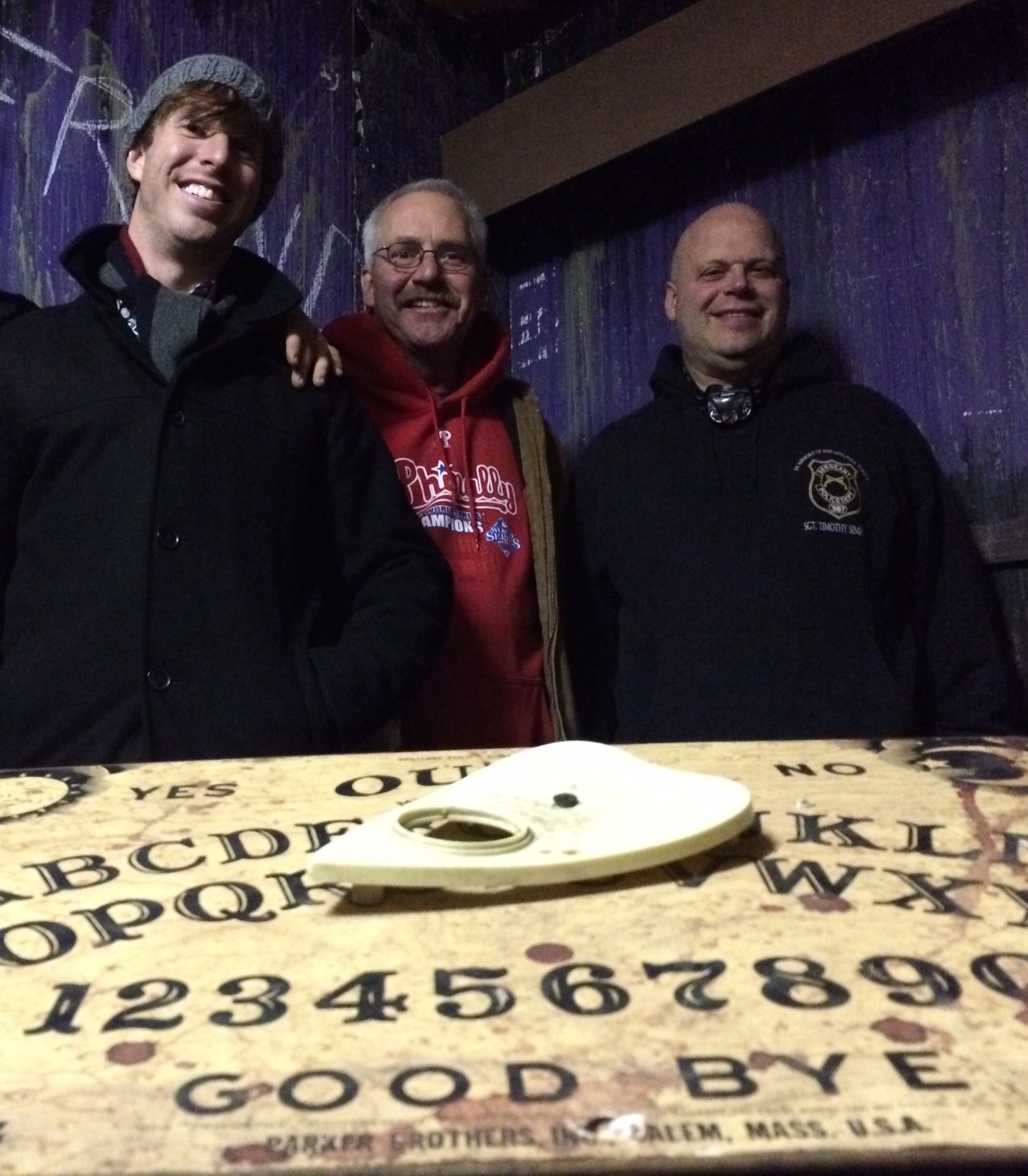 As the founder of Paranormal 215, the words enthusiasm, dedication, and eagerness hardly capture Chris' interest in the paranormal. After years of paranormal experiences such as seeing apparitions, hearing voices, and even watching objects move, Chris decided it was time to formally investigate and try to understand the phenomenon around us. With his extensive research, experience, and knowledge, Chris hopes to further understand the paranormal through investigation, provide explanations, and help anyone experiencing these entities.
CJ | Tech Specialist
Since childhood, CJ has been fascinated by the prospect of paranormal entities. Several experiences with such entities provide CJ with even greater intrigue into researching, discovering, and documenting the paranormal. As a broadcast graduate, CJ uses his technical video, audio, and photography skills to capture paranormal evidence during investigations. He regularly attends classes and seminars on paranormal investigating to further his knowledge and fulfill his interest in the spiritual world.
George | Investigator
Years of sincere curiosity and intrigue are evident in George's dedication to paranormal investigation. Years of law enforcement experience provide George with professional communication, observation, and social skills. A keen ability to quickly acclimate to new environments allows George to effectively adapt to new surroundings, people, and proficiently pay attention to details.
Jeanne | Investigator
When it comes to detail, level mindedness, and consistency, you can count on Jeanne to steadily deliver. Jeanne pairs her eagerness to explore the paranormal with investigative skills, analysis, and healthy skepticism. Her dependable personality allows her to accurately report results, search for evidence, and possibly explain the paranormal we encounter.
Paul | Investigator
Descending from several generations of spiritually-gifted ancestors, Paul can be described as a "slight sensitive." He possesses a keen awareness for spiritual activity and can reliably trust the 'feelings' he experiences in haunted locations. Paul has had direct encounters with paranormal entities and invests his experience, excitement, and skills into investigating and uncovering results.